Diagnostics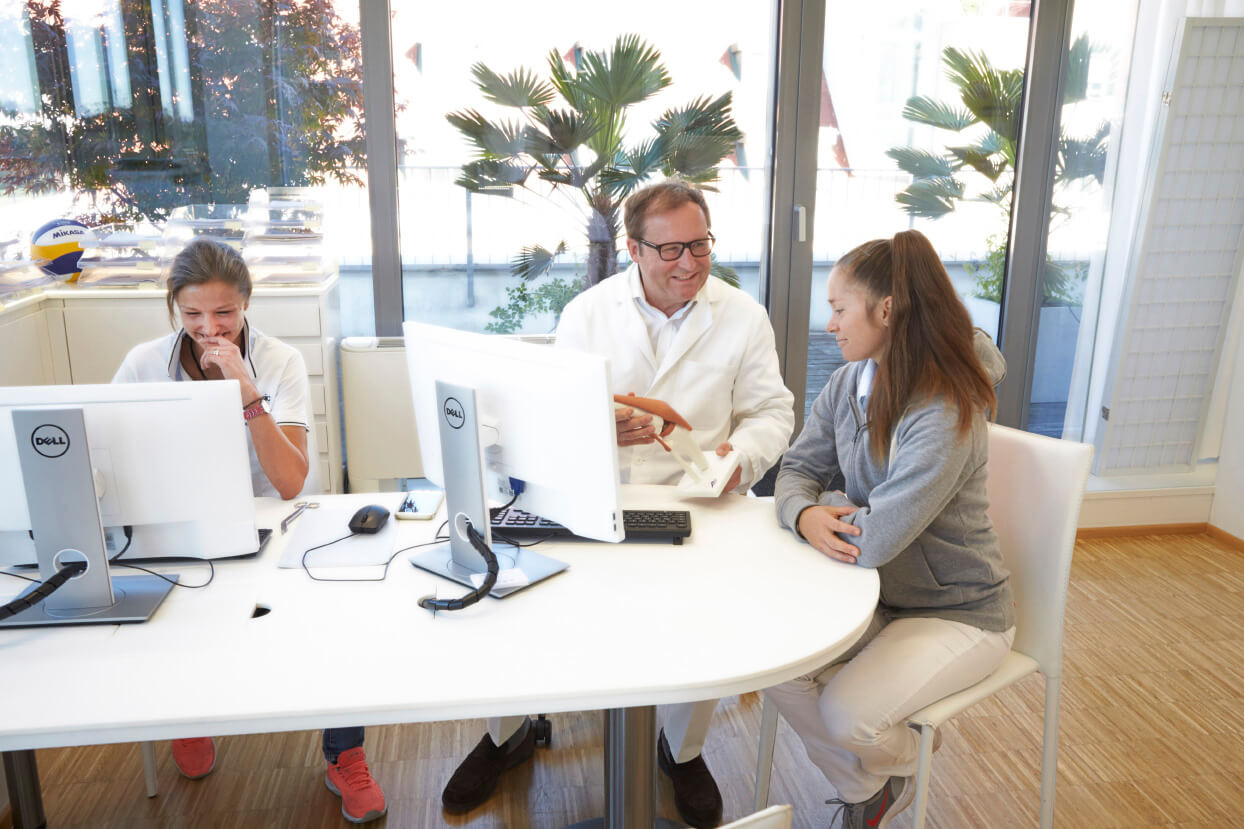 The knee joint is the focus of my work. As a specialist in trauma surgery and sports traumatology I offer my patients a comprehensive non-surgical and surgical range of services for the treatment of various injuries and disorders of the musculoskeletal system, whereby the knee joint is a focal area.
The knee is a complex joint made up of different structures and is one of the most stressed joints. Everyday activities and many popular sports such as jogging, skiing, football and tennis are very much dependent on functioning knee joints. How valuable healthy knee joints are, becomes apparent latest when even simple movements due to a knee injury are painful and challenging.
My goal is to treat my patients in the best possible way to restore painless function after knee damages and knee injuries. Regaining the joy of exercise is always the focus of every examination and treatment in the KneeCenter.
Treatment
Surgeries are carried out arthroscopically by me personally. I have more than 20 years of experience in treating recreational, competitive and elite athletes, and have performed more than 15,000 arthroscopic joint operations. Through constant training and lectures at international congresses, as well as the leadership of the working group Knees of the Austrian Society for Traumatology, I can offer my patients a treatment on the cutting edge of science and technology.