About me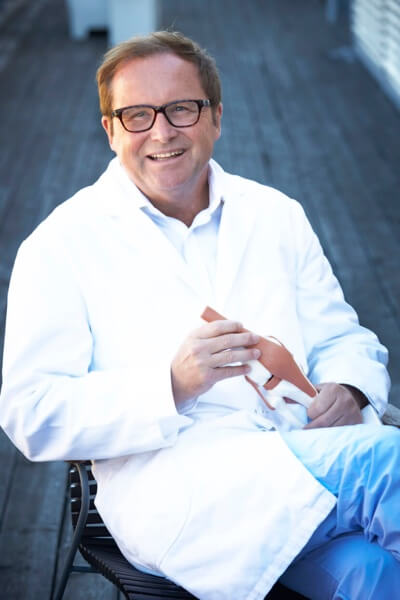 Through many years of experience working with top athletes, amateur athletes and people with knee problems of all ages, Prof. Janousek has a solution for even the most complex knee problems.
Prof. Dr. Andreas Janousek is an internationally recognized specialist in the treatment of knee injuries and knee damage. As head of the working group Knee of the Austrian Society for Traumatology, he is also responsible for the training and further education of prospective knee surgeons.
Due to the international training at the Orthopedic University Clinic Heidelberg with an Olympic Training Center, the Sunnybrook Medical Center in Toronto and the Center for Sports Medicine at the University of Pittsburgh, and permanent international further education Prof. Janousek is always up to date. He visits congresses in Germany and abroad and regularly gives lectures on the subject of the knee, meniscus and the cruciate ligament. This makes his treatment state of the art.
He is a team doctor of the Austrian Ski Association ÖSV in the men's world cup team, club doctor of the football club First Vienna FC, the hockey club WAC and Association doctor of the Austrian Hockey Association. In addition, he supervised the fighting team of the football club SK Rapid, the tennis team of the Vienna Park Club and was team doctor of the Austrian American football team.